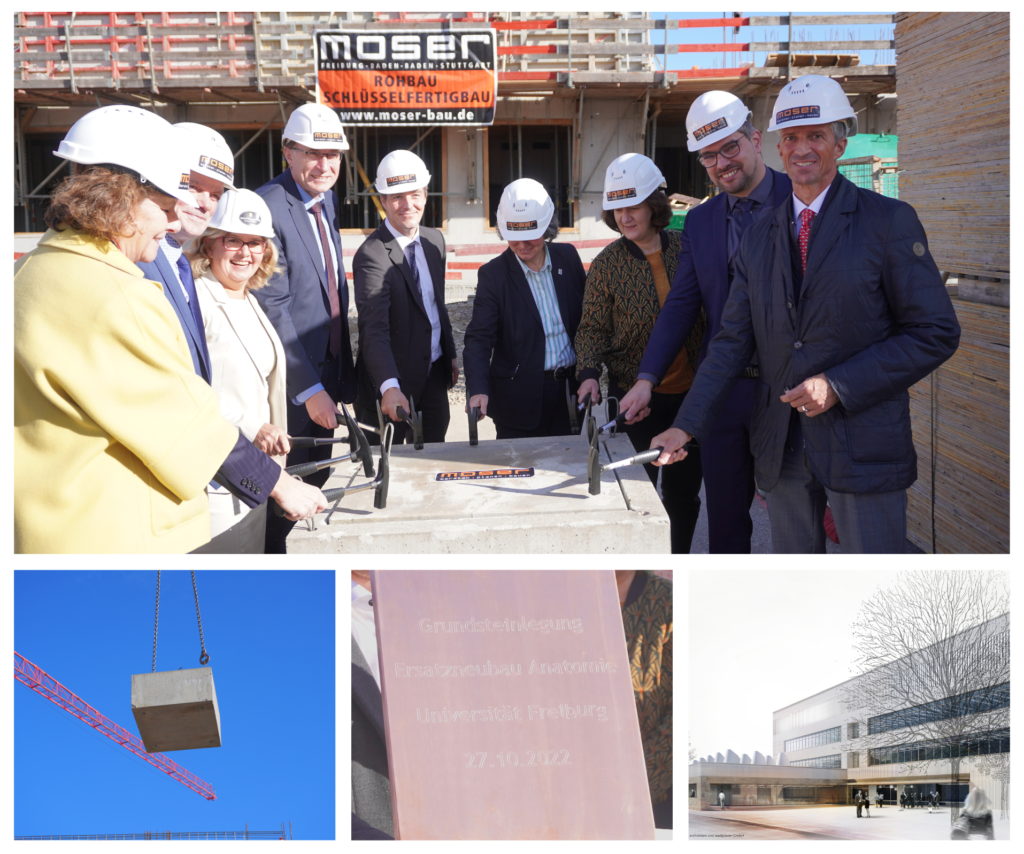 State Secretary of Finance Gisela Splett laid the foundation stone for the new replacement anatomy and cell biology building at the University of Freiburg on October 27, 2022.
"In addition to bright minds, research and teaching also need a modern infrastructure. We accomplish this on around 4,000 square meters and place the Institute for Anatomy and Cell Biology in one building", says State Secretary Splett.
The four-story building will house laboratories and offices for research and teaching, a lecture hall and a dissecting room.
On the green roof rainwater will be collected and a photovoltaic system will be installed.
The new building is being constructed on Elsässer Straße in Freiburg. The state is investing around 53 million euros in the new building. Of this, around 15 million euros will be covered by the Medical Faculty of the University of Freiburg.
Construction work had started in December 2021 and we are very much looking forward to moving into the new building in mid-2024!