The history of Anatomy in Freiburg dates back to the 16th century. After the publication of the famous work of Andreas Vesalius "De humani corporis fabrica libri septem" in 1543, in fact, students were the main driving force for anatomical dissections.
In 1612, the first anatomical dissection was carried out in Freiburg.
In 1735, Franz Ferdinand Mayer von Mayern was the first to be appointed "Associate Professor of Anatomy".  However, there was still no Anatomical Institute, not even a place for practical anatomical work. In fact, Mayer reportedly taught osteology to students in his private apartment in the winter of 1741/42

In 1753, the "old Logica"—the auditorium of the old University at Franziskanerplatz in the city center of Freiburg—was prepared "ad anatomiam sicca", and from now on it was called "Theatrum anatomicum". Dissections ("Anatomia humida") were not allowed in the Theatrum.
In 1768 ­–more than 250 years ago – Joseph Anton Lambert Rodecker (1735-1772) was appointed first full professor of Anatomy in Freiburg. His successors held the title "Professor of Physiology and higher Anatomy" and were committed to improving the Theathrum anatomicum.
It took another 100 years, however, before the anatomist Alexander Ecker (1816-1887) opened the first Anatomical Institute at its present place in the Albertstraße in 1867.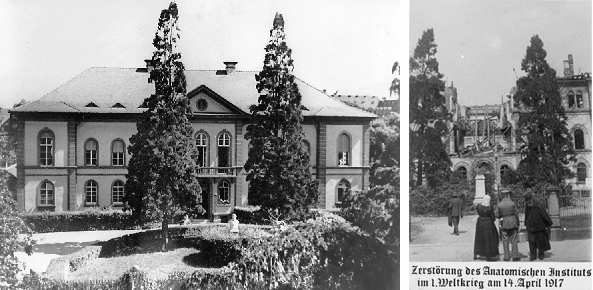 The original building was destroyed during the First World War (by the only bomb that hit Freiburg). The rebuilt institute was again destroyed in 1944 when Freiburg was bombed and heavily destroyed.
In 1954, the present building was finished. The Anatomical Institute Freiburg that way reflects German history.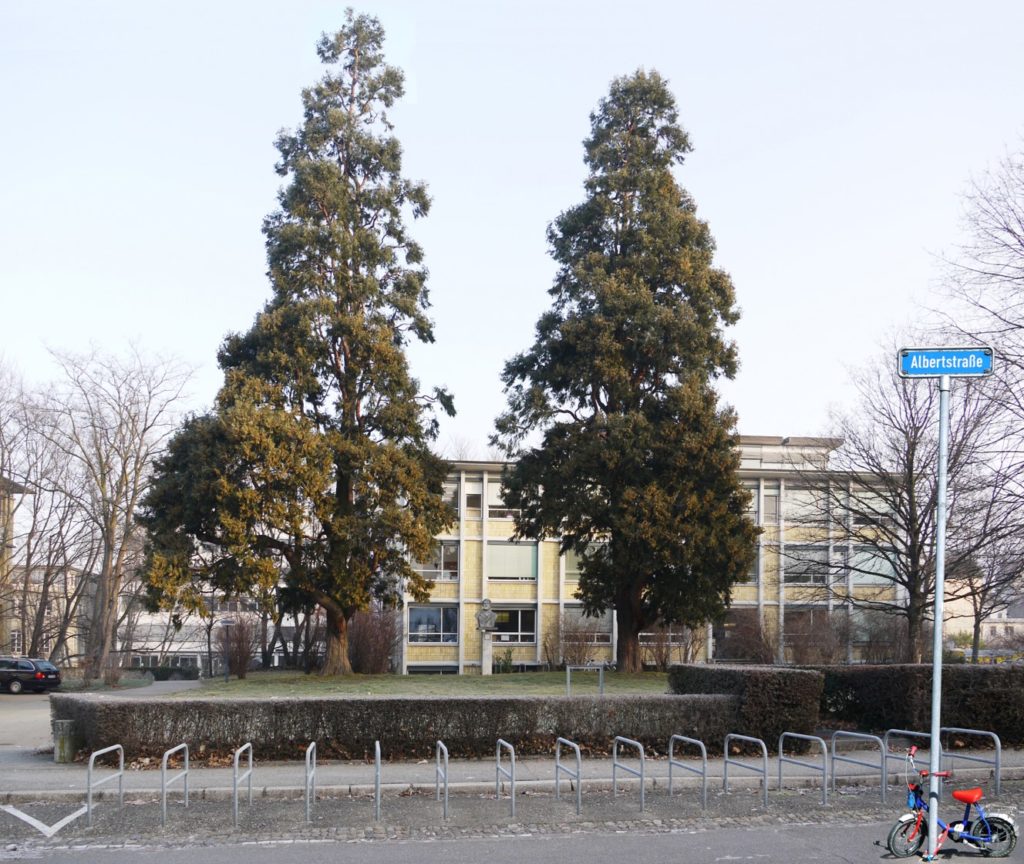 The list of well-known scientists that worked at this Institute is long.
Among them were Paul Ehrlich (1854-1915), Nobel laureate in 1908, and Paul Langerhans (1847-1888) who discovered the Langerhans islets in the pancreas. Wilhelm von Möllendorff (1887-1944) was elected Rector of the University of Freiburg in 1933, but resigned a couple of days later, because of the public pressure and the University politics of the Nazis. Michael Frotscher (1947-2017), a world-leading expert in the field of hippocampal development, structure and function was the first to hold a Hertie-Senior-Professorship of Neuroscience. In 2020 Kerstin Krielgstein became the Rector of the University of Freiburg.
Today, the Institute of Anatomy and Cell Biology consists of two chairs, Neuroanatomy (Anatomie I) and Molecular Embryology (Anatomie II). In 2017, Andreas Vlachos was appointed Professor of Neuroanatomy and the position for the succession of Kerstin Krieglstein as head of Molecular Embryology is about to open.
The new "Institut für Anatomie und Zellbiologie" is scheduled to be completed by 2024. The construction works for this new building have already started. It is located in the Elsässer Straße in close vicinity to the university clinics and the campus of the technical faculty.