From news or word-of-mouth, you may have heard about transcranial direct current stimulation (tDCS). Simply delivering weak DC on the scalp can improve memory or  alleviate symptoms of depression in patients. While promising and convenient, it remains to be shown to what degree the stimulation should be applied to achieve optimal effects. Dose-response interrelations and the underlying biomechanisms remain not well understood.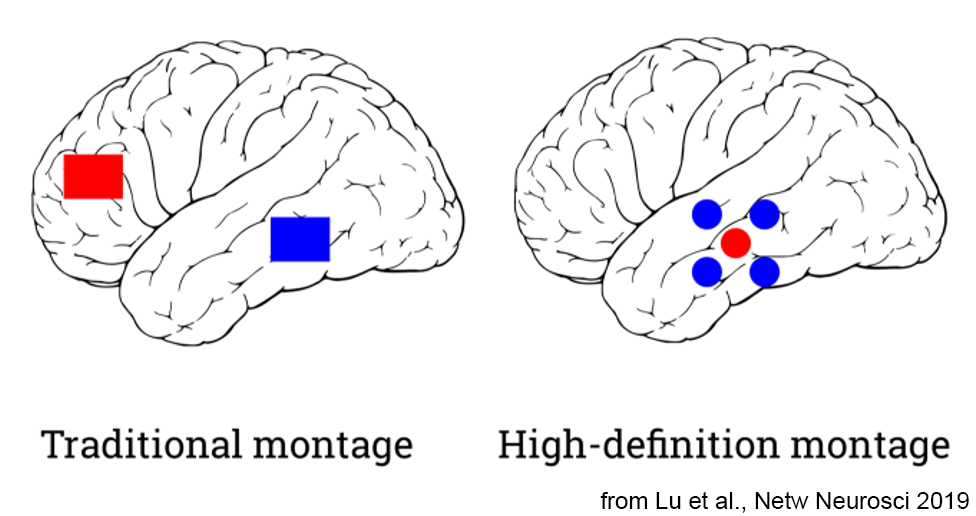 In vitro experiments enable the investigation of bioelectric dose-dependency without trying hundreds of combinations on healthy volunteers or patients. Specifically, superimposing direct current electric fields (dcEFS) on explanted brain tissue has been the mode of choice. However, translation from in vivo applications to in vitro models is tricky regarding biological or practical simplifications. Therefore, this topic attracts neuroscientists and biomedical engineers.
As a multidisciplinary team, we systematically reviewed the overwhelmingly used in vitro experimental paradigm for (t)DCS studies. This included inducing a uniform electric field with parallel Ag/AgCl electrodes inside submerged or interface open chambers. We leveraged finite element analysis, equivalent circuit analysis, and systematic recordings in test chambers. We showed that the mainstream paradigm, with parallel electrodes inside the open bath, does not induce temporospatially uniform dcEF. The calibration methods with two recording electrodes or MEAs also systematically underestimate EF intensity.
Therefore, we suggested two solutions.
1) Microfluidic chambers for in vitro (t)DCS studies. Microfluidic chambers with rectangular-shaped microchannels have been reliably used in electrotaxis experiments for years. It is a calibration-free approach that allows for precisely calculating the EF with the known chamber dimensions and electrolyte conductivity. It also demands less current input to achieve comparable EF strength as used in the conventional setup.
2) We provide a guideline to compensate for the calibration errors, such that scientists using the conventional experimental paradigm can still accurately estimate EF intensities in their experiments.
We hope you enjoy reading our open access review article:
https://www.sciencedirect.com/science/article/pii/S0165027022002874
Excellent collaboration with the group of Maria Asplund, who recently started her own lab @Chalmers University of technology.
Lu H, Shaner S, Otte E, Asplund M, Vlachos A. (2022) A microfluidic perspective on conventional in vitro transcranial direct current stimulation methods. J Neurosci Methods. 385:109761. doi: 10.1016/j.jneumeth.2022.109761.