PhD (Dr.)

Paolo d'Errico
Effects of brain stimulation on microglia
BrainLinks-BrainTools
IMBIT
Georges-Köhler-Allee 201
79110 Freiburg im Breisgau

+49 761 203 9552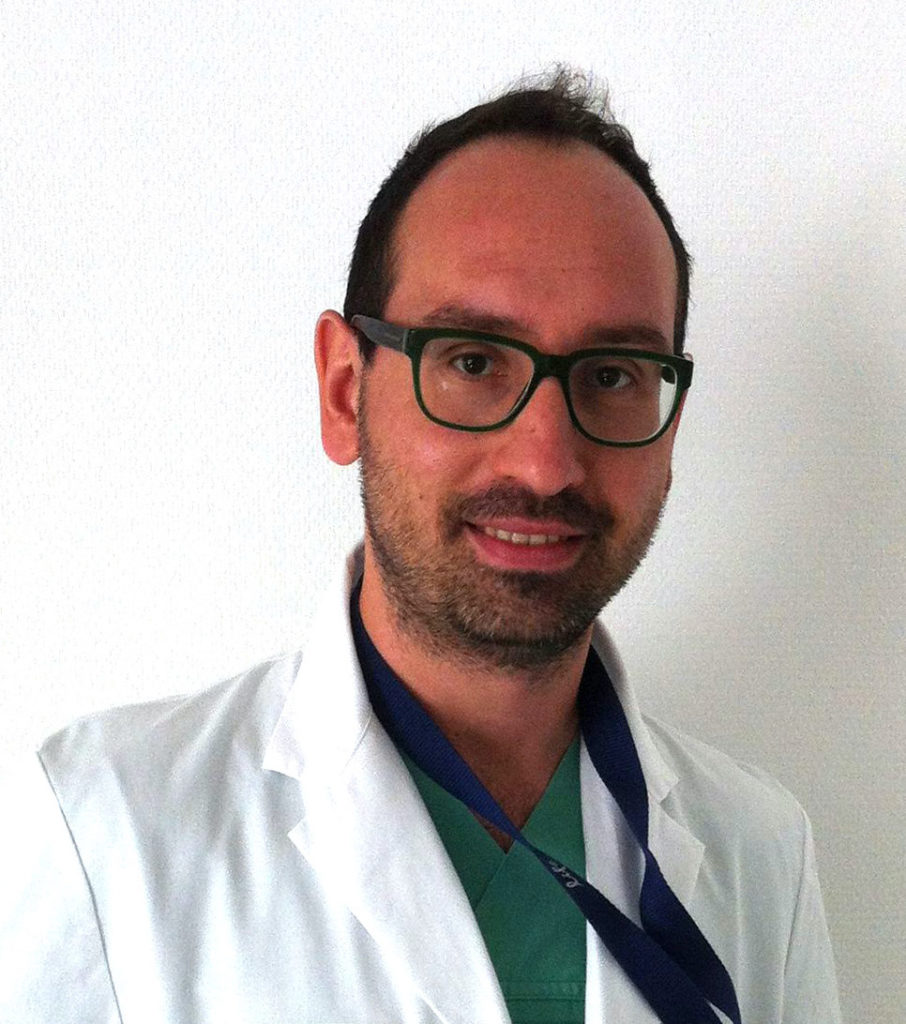 Vita
| | |
| --- | --- |
| 2021- | Postdoc at Institute for Anatomy and Cell Biology, Department of Neuroanatomy, Albert-Ludwigs-University, Freiburg |
| 2014-2021 | Postdoc at University Medical Center, Neurocenter, Freiburg |
| 2009-2013 | PhD in Neuroscience, Neurological Institute "C. Besta", Milano, Italy |
| 2001 - 2007 | University of Milano-Bicocca, Faculty of Biology, Milano, Italy |
Awards
| | |
| --- | --- |
| 2012 | Travel grant, DIMET, Bicocca University-Milano |
| 2010 | Travel grant, DIMET, Bicocca University-Milano |
| 2008-2010 | Junior Fellowship, Theleton Foundation, Italy |
Other Qualifications
| | |
| --- | --- |
| 2014 | Licensed for Animal Handling (according to FELASA-Cat. B) |
Selected publications
Paolo d'Errico, Stephanie Ziegler-Waldkirch, Vanessa Aires, Philippe Hoffmann, Charlotte Mezö, Daniel Erny, Laura Sebastian Monasor, Sabine Liebscher, Katrin Kierdorf, Ori Staszewski, Sabina Tahirovic, Marco Prinz and Melanie Meyer- Luehmann. Microglia contribute to the propagation of Aβ into unaffected brain tissue. In printing Nature Neuroscience.
Takahiro Masuda, Lukas Amann, Roman Sankowski, Ori Staszewski, Maximilian Lenz, Paolo d'Errico, Nicolas Snaidero, Marta Joana Costa Jordão, Chotima Böttcher, Katrin Kierdorf, Steffen Jung, Josef Priller, Thomas Misgeld, Andreas Vlachos, Melanie Meyer Luehmann, Klaus-Peter Knobeloch & Marco Prinz. (2020). Novel Hexb-based tools for studying microglia in the CNS. Nature Immunology. 21(7):802-815.
Simone Brioschi, Paolo d'Errico, Lukas Amann, Hana Janova, Sonja Melanie Wojcik, Melanie Meyer-Luehmann, Lawrence Rajendran, Peter Wieghofer, Rosa Chiara Paolicelli and Knut Biber. (2020). Detection of synaptic proteins in microglia by flow cytometry. Frontiers in Molecular Neuroscience. 13:149.
Stephanie Ziegler-Waldkirch, Paolo d'Errico, Jonas-Frederic Sauer, Daniel Erny, Shakuntala Savanthrapadian, Desirée Loreth, Natalie Katzmarski, Thomas Blank, Marlene Bartos, Marco Prinz, Melanie Meyer-Luehmann. (2018). Seed-induced Aβ deposition is modulated by microglia under environmental enrichment in a mouse model of Alzheimer's disease. The EMBO journal. 37(2):167-182.
Paolo d'Errico, Marina Boido, Antonio Piras, Valeria Valsecchi, Elena De Amicis, Denise Locatelli, Silvia Capra, Francesco Vagni, Alessandro Vercelli, Giorgio Battaglia. (2013). Selective vulnerability of spinal and cortical motor neuron subpopulations in delta7 SMA mice. PloS one. 8(12):e82654.
Reviews
Paolo d'Errico and Melanie Meyer-Luehmann. (2020). Mechanisms of pathogenic tau and Abeta protein spreading in Alzheimer's disease. Frontiers in Aging Neuroscience. 12:265.