Dr. rer. nat.

Christos Galanis
Hebbian & homeostatic plasticity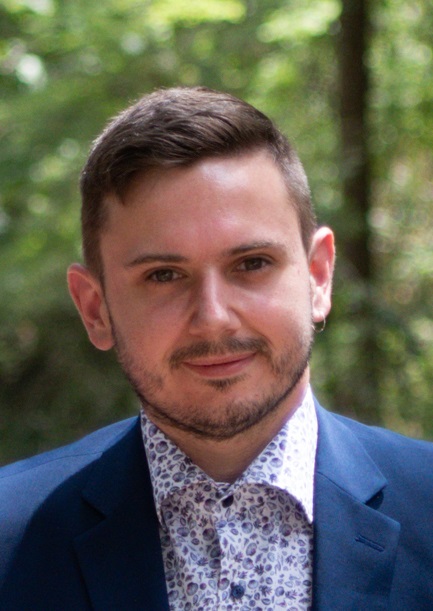 Vita
| | |
| --- | --- |
| Since 2020 | Postdoctoral researcher, Department of Neuroanatomy, Institute of Anatomy and Cell Biology, Faculty of Medicine, University of Freiburg, Freiburg |
| 2020 | Doctoral Thesis (Dr. rer. nat.) "The role of the amyloid precursor protein in homeostatic synaptic plasticity." (summa cum laude). University of Freiburg, Freiburg |
| 2008 - 2014 | Undergraduate studies (Integrated Master's Degree), Department of Biological Applications and Technology, School of Health Sciences, University of Ioannina, Greece |
Awards
| | |
| --- | --- |
| 2020 | Forschungsförderung der Dr. Kübler-Chicken-Stiftung for the project Activity-dependent processing of the amyloid precursor protein (APP) in human cortical tissue. |
| 2016 | Travel stipend from the VolkswagenStiftung for participation in the symposium Beyond Amyloid – Widening the View on Alzheimer's Disease in Hanover |
Other Qualifications
| | |
| --- | --- |
| 2017 | Licensed for Animal Handling (according to FELASA-Cat. B) |
Selected Publications
Galanis C, Fellenz M, Becker D, Bold C, Lichtenthaler SF, Müller UC, Deller T, Vlachos A. (2021) Amyloid-beta mediates homeostatic synaptic plasticity. J. Neurosci. 41:5157-5172.
Shirinpour S, Hananeia S, Rosado J, Galanis C, Vlachos A, Jedlicka P, Queisser G, Opitz A. (2021) Multi-scale Modeling Toolbox for Single Neuron and Subcellular Activity under (repetitive) Transcranial Magnetic Stimulation. Brain Stimul. 14:1470-1482.
Lenz M*, Galanis C*, Kleidonas D, Fellenz M, Deller T, Vlachos A. (2019) Denervated mouse dentate granule cells adjust their excitatory but not inhibitory synapses following in vitro entorhinal cortex lesion. Exp Neurol. 312:1-9.
Strehl A*, Galanis C*, Radic T, Schwarzacher SW, Deller T, Vlachos A. (2018) Dopamine Modulates Homeostatic Excitatory Synaptic Plasticity of Immature Dentate Granule Cells in Entorhino-Hippocampal Slice Cultures. Front Mol Neurosci. 11:303.
Lenz M, Galanis C, Müller-Dahlhaus F, Opitz A, Wierenga CJ, Szabo G, Ziemann U, Deller T, Funke K, Vlachos A. (2016) Repetitive magnetic stimulation induces plasticity of inhibitory synapses. Nat Commun. 7:10020.
Reviews
Galanis C, Vlachos A. (2020) Hebbian and Homeostatic Synaptic Plasticity—Do Alterations of One Reflect Enhancement of the Other? Front Cell Neurosci. 14:50.