Prof. Dr. rer. nat.

Bernd Heimrich
Institute for Anatomy and Cell Biology
Department of Neuroanatomy
Albertstraße 23
D - 79104 Freiburg
Germany
+49 761 203 8418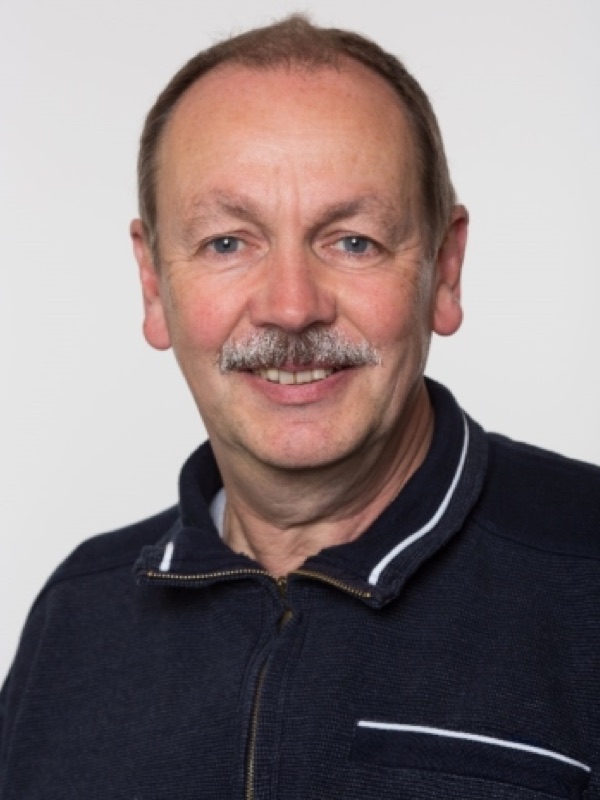 Vita
| | |
| --- | --- |
| Since 2003 | C3-Professor, Institute of Anatomy and Cell Biology, Dept. Neuroanatomy, Univ. Freiburg, Germany. |
| 1999 - 2002 | Research Scientist, Institute of Anatomy, Dept. Neuroanatomy, Charité Berlin, Germany |
| 1995 | Habilitation in Anatomy |
| 1990 – 1999 | Research Scientist, Institute of Anatomy and Cell Biology, Dept. Neuroanatomy, Univ. Freiburg, Germany. |
| 1988 - 1989 | Research Assistant at the Institute of Anatomy, Dept. Neuroanatomy, Univ. Frankfurt/M., Germany. |
| 1986 - 1987 | Postdoctoral fellow at the Dept. Neurophysiology, Univ. Mainz, Germany |
| 1986 - 1986 | Postdoctoral fellow at the Dept. Neurophysiology, Univ. Zürich, Switzerland. |
| 1985 | PhD, Faculty of Biology, Univ. Heidelberg, Germany: Genetic basis of hippocampal connections in the rodent brain. |
| 1982 | 1. Staatsexamen, Faculty of Biology, Univ. Heidelberg, Germany. |
| 1976 - 1982 | Study of Biology at Univ. Heidelberg, Germany. |
Awards
| | |
| --- | --- |
| 1986 - 1987 | DFG-Fellowship |
Other Qualifications
| | |
| --- | --- |
| Since 1994 | Reviewer for Neuroscience, Experimental Brain Research, European Journal of Neuroscience, Brain Research, Anatomy and Embryology, Cell and Tissue Research, Neuroscience |
Selected Publications
C Buettner, M Heer, J Traichel, M. Schwemmle, B Heimrich (2019) Zika Virus-mediated death of hippocampal neurons is independent from maturation state. Front Cell Neurosci. 13:1-9.
R Novotny, XF Langer, J Mahler, A Skodras, A Vlachos, BM Wegenast-Braun, SA Kaeser, JJ Neher, Y S Eisele, MJ Pietrowski, PR Niellson. T Deller, M Staufenbiel, B Heimrich, M Jucker (2016). Conversion of Synthetic Aβ to In Vivo Active Seeds and Amyloid Plaque Formation in a Hippocampal Slice Culture Model. J. Neurosci. 36:5084-5093.
NR Blumenthal, O Hermanson, B Heimrich, VP Shastri (2014) Stochastic nanoroughness modulates neuron-astrocyte interactions and function via mechanosensing cation channels. Proc Natl Acad Sci U S A. 111:16124-9.
YJ Wu, H Schulz, CC Lin, K Saar, G Patone, H Fischer, N Hübner, B Heimrich, M Schwemmle (2013). Borna disease virus-induced neuronal degeneration dependent on host genetic background and prevented by soluble factors. Proc Natl Acad Sci U S A. 110:1899-904.
Further publications: see research database of the University of Freiburg or Pubmed